Automates social content, saves time, boosts engagement
SocialSnips is your AI-powered SaaS solution, transforming content into engaging social media posts, streamlining your posting schedule, and amplifying your online presence across multiple platforms.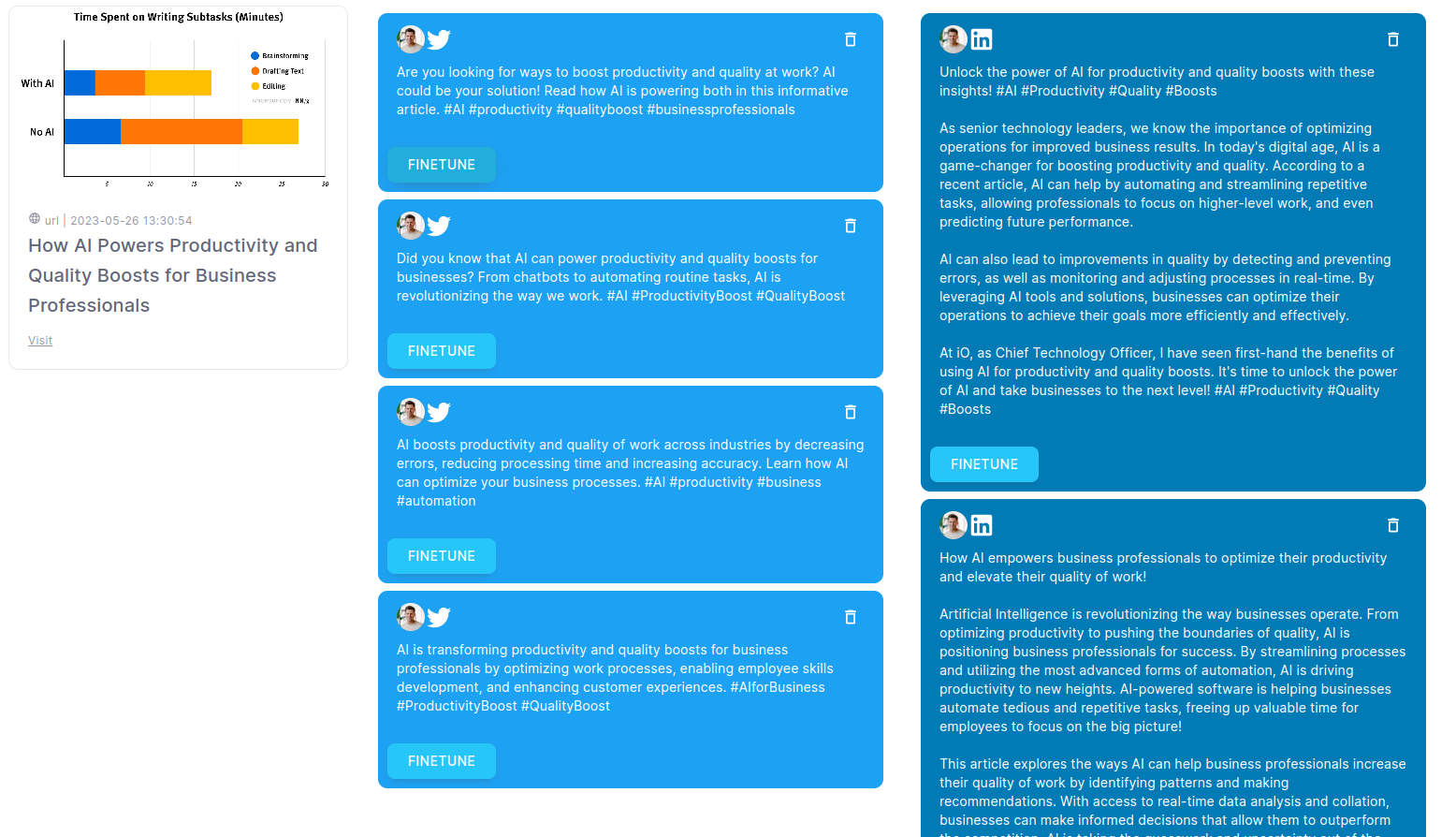 Marketer
Master your social media strategy with a well-structured content calendar. Learn how to balance thought leadership and demand generation.
Marketer
Discover the comprehensive guide to building your personal brand on social media. Learn the importance of personal branding.
Marketer
Unleash your potential as a social media thought leader. Explore strategies, content creation tips, and the power of AI tools.